Car Park Line Marking services in Melbourne- The Paint Crew
Car park line marking services are widely available around the globe but are especially popular in Melbourne and across Australia. They play a major role in the ideal utilisation of floor space. Moreover, cars, pedestrians, disabled individuals are safeguarded due to car park line marking services. Cars & the people around the car are safe due to different symbols, speed bumps, stops, bollards, floor coatings, large scale numbering and lettering. These services are important to keep people protected in any situation and for easy identification via various symbols for the convenience of pedestrians.
The Paint Crew is among the best Australian owned and operated brands. We provide quality services at an affordable price. From wheel stops, pedestrian fencing to car park signage, we offer car park line marking services throughout Melbourne. We are backed by a team of highly trained professionals working diligently to ensure minimal disruption to anyone on or around roads.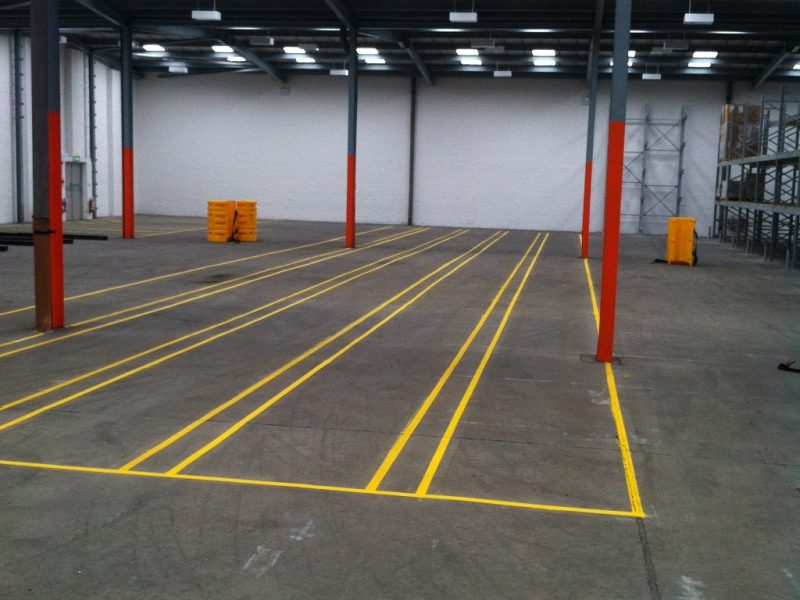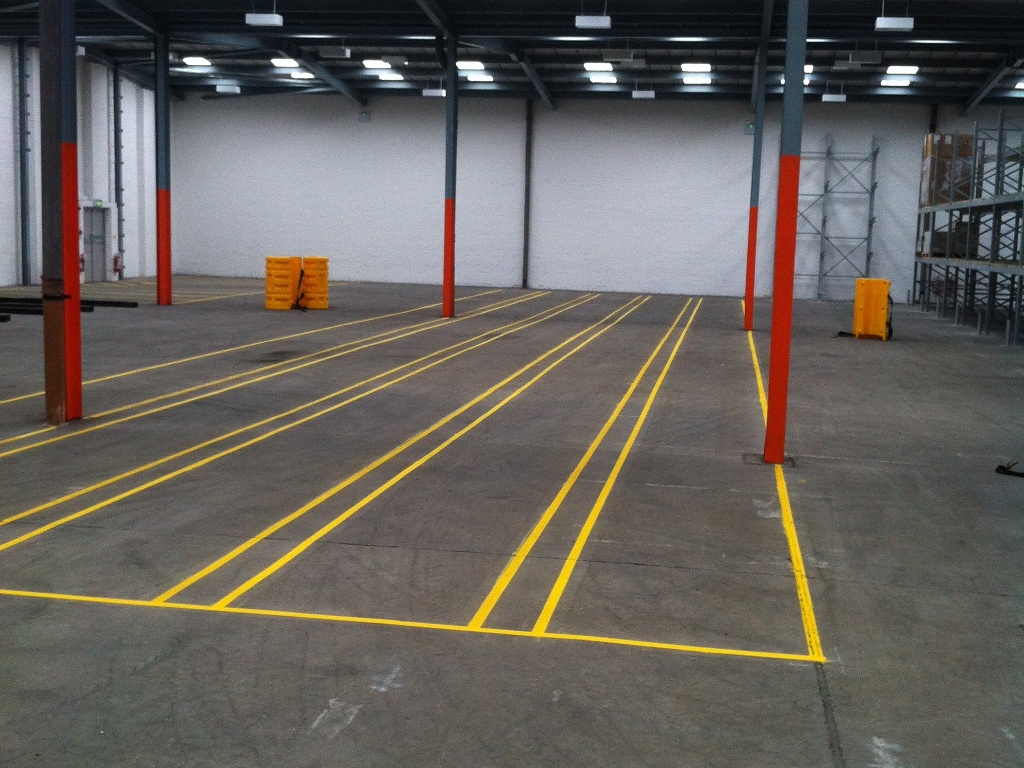 With years of experience, we provide services that are:
Reliable: Cars parking areas are high-traffic regions where several vehicles move in and out the entire day. Our team at The Paint Crew ensures that line marking for the car park is long-lasting and does not fade away in a short period of time.

Anti-skid and Anti-slip: The line marking arrangements have anti-skid and anti-slip features which reduce the risk of accidents for both vehicles and pedestrians. Moreover, having these markings in the passerby zones will likewise reduce the possibility of pedestrians falling or slipping.

Save Spaces: Carline marking by The Paint Crew saves space for motorbikes. Each area is well utilised so that maximum vehicles can come and go with ease.
How Do Our Line Marking Contractors Work?
Line marking contractors at The Paint Crew ensure car safety by providing a wide range of quality products and services. Our experienced staff successfully complete each project by providing full assistance to the customers. Our services include offering wheel stops, speed bumps and much more. If you need professional car park line marking assistance, we are here to help you out.
Car Park Line Services Offered at The Paint Crew
We offer a wide variety of products and services including:
Large scale numbering and lettering: Our skilled staff complete their job by keeping a standard design, size and colour for all the car park line markings.

Speed Bumps: We make sure that speed bumps are installed, keeping in mind the safety of the customer by limiting vehicular speed.

Safety lines: A safety line is expected to give sensible information to the customer via appropriate car park line markings. It helps in distinguishing between pedestrian crossing, disabled parking and more.

Large scale car park lining markings: Large scale car park lining markings are made highly visible for protecting people passing by. Broad marks are designed in particular size, shape and colour to identify the markings from a distance.
Why Line Marking For Car Parks Is Essential And Where To Find The Best Deal In Melbourne?
The importance of car park line marking cannot be ignored. There are many people who own a vehicle and that is one of the main reasons to have a proper car park line. Car park line markings are important as they provide the required directions and mark specific areas. Without these markings, the area can quickly turn chaotic as cars can end up being parked anywhere.
For spaces that are frequently visited, you need to ensure that you opt for a car park line marking which is well-maintained, durable and long lasting. Hire our professional painters to efficiently complete tasks. Here's how our team can assist you:
Safety Measures: We ensure that car park line marking is to direct individuals who are working in and around your neighborhood and to ensure easy, safe passage. From placing the curved mirrors, wheel stops, bollards, safety lines to speed bumps, symbol paintings and basic car park line markings, we ensure complete safety of drivers as well as passerbys.

State-of-the-art Equipment: Our hardware is completely prepared to apply expelled thermoplastic, elastic chlorinated and water borne paint contingent at your target surface. We can even apply non-slip coatings for passerby regions ensuring complete car line markings.

Professional Team: At The Paint Crew, we make car park line markings that can establish a positive first impression on your visitors. Our team can help you in making the most of every inch of your available space. You can reach out to us for the best deals. We offer an enormous assortment of painting solutions for characterising structure.
What makes The Paint Crew different from others in terms of Car line parking service in Melbourne?
The Paint Crew offers some of the best car line parking services in Melbourne. Our knowledgeable staff is always ready to assist you. We provide an assortment of different symbol painting shades, safety lines for pedestrian crossing, disabled car parking, floor coating services that are second to none. At The Paint Crew, you can get a myriad of high-quality services all under one roof at a competent price.
Here are some reasons to hire The Paint Crew for all your car park line marking needs:
Safe, high quality service
We constantly strive to offer excellence through our services. With quality equipment and expertise, we provide car park line marking services that are durable and long-lasting. Call us on 1300 803 896 or email us at info@thepaintcrew.com.au to book your car park line marking service. You can get in touch with our team for assistance.