Professional Wallpaper Installation in Melbourne
Give your home a new and attractive look by choosing a wallpaper design from the huge array of wallpaper collections available from The Paint Crew. We offer different types of wallpaper designs like flock wallpapers, embossed wallpapers, vinyl wallpapers and more to give your home the exact look you have been looking for to enhance your living experience.
We have a team of experienced wallpaper installers in Melbourne and provide the best wallpaper installation in Melbourne you ever need. We value customer satisfaction and artistic passions more than money and our services are extremely affordable. We strive to understand and utilize the latest technologies and styles in wallpaper installation so that you can rest easy that your home gets the best treatment. With over 15 years in the industry, we are a team of tightly knit experts who are well synchronized to give you wallpaper installation services in Melbourne quickly and efficiently without disrupting your daily life. Our wide range of wallpaper collections include pre-pasted, paper-backed vinyl, straight vinyl, fabric-backed embossed vinyl and so much more so that you never need to worry about running out of option. You shouldn't be worried about being intimidated by a myriad of options either because our team of experts will help you choose the right wallpaper by tapping into our pool of wallpaper knowledge.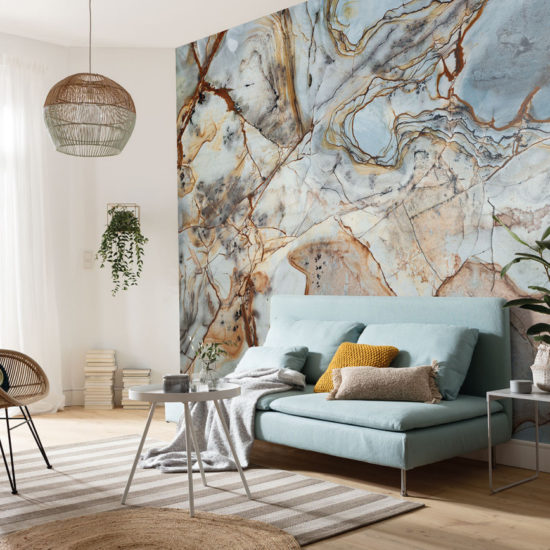 Custom Wallpaper Installers Service Across Melbourne
Wallpapers are a great way to bring a new look to any space without breaking your bank. That is why it is widely chosen by a lot of home owners and office employers to give their occupants a gently and relaxing ambience to increase their productivity and mood. We offer custom wallpaper installers for both residential and commercial projects that give the right balance between aesthetic preference and functionality.
We can carry out the entire task of buying the wallpapers and installing it, or just the installation part, as per customer preference. If you are choosing the former, we will show you design catalogues for our collection to select from. Moreover, we only use superior-quality, PVC-free material that is eco friendly, child friendly, and does not produce harmful toxins. The wallpaper installations generally take about 2 or 3 hours according to the house, and our specialists will inform you of the duration after a brief assessment of your interiors so that you can plan. The wallpapers generally need 1 to 2 days for it to be semi-dry and about a week to completely dry. It is important to not touch the walls immediately after installation to get the best wallpaper experience.
Call us right now at 1300 803 896 to know more about the exciting world of wallpapers and murals for your interiors. If you want, we can show you the impressive selection of our wallpapers right away. You can also contact us by dropping a mail at info@thepaintcrew.com.au and we will be happy to help you.