Find Professional Painters for Residential Painting Service in Melbourne
Residential painting is also known as house painting. When it comes to enhancing the interior and exterior of small houses, professional house painters should be considered. With The Paint Crew, our team of experts is there to improve the aesthetics of your space.
Residential Painting Services offered at The Paint Crew
At The Paint Crew, we offer affordable interior and exterior painting services for your homes. Our team values your time and ensures that the task is completed as early as possible without compromising the quality.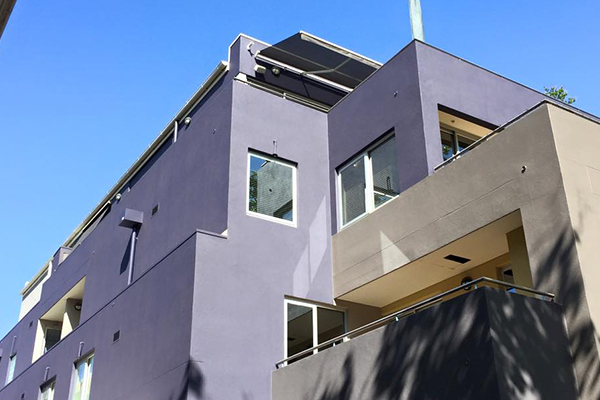 With years of experience, we use the best color to paint house exterior for each painting job in Melbourne. Our team consists of skilled residential house painters who use quality paint to give our customer peace of mind. We maintain transparency throughout the process, ensuring that they are informed of all aspects before the project begins.
Our residential painting covers a variety of property including:
Dry Wall Painting

Drywall Repair

Ceiling Painting

Trim Painting
Deck & Fence Painting & Staining

Hardie Plank Painting

Wood Repair and Replacement

Aluminum Siding Painting
Cedar Staining & Painting

Stucco Painting

Wood Trim Painting
Benefits of Hiring Professional Residential Painting Contractors
While it may be tempting to paint your house on your own, hiring a residential painter for the job will ensure stunning results. Here are some reasons to choose residential house painting service in Melbourne:
It saves time and effort:
Painting your home is a complicated task. It can take up plenty of time and resources. We are equipped with essential tools and have already established a process to carry out the task.

Accurate results:
When it comes to painting the interior of a home, everyone wants it to be flawless. Our professional painters provide quality residential interior and exterior painting services paying attention to detail.

Services that are cost-effective:
Aside from the expense of paint, you'll need to buy a variety of additional supplies if you try to paint the interior or exterior of your home by yourself. Painter's tape, paint stirring sticks, paint rollers and brushes, and plastic sheeting are some of the materials you might need in the process. You'll need to accurately calculate the estimate for paint requirement. Planning a budget around your project helps avoid unwanted expenses. However, professional painters have the exact idea and a budget estimate in mind which saves your money and time.
Is Residential Painting different from Commercial Painting?
The distinction between commercial and residential painting is straightforward for specialists. Residential painters provide house painting services, which include painting the exterior and interior of the property, such as cupboards and patios. Commercial painting, on the other hand, focuses on offering paint services to more complicated structures such as hospitals, schools, offices, and a variety of other larger organisations. Residential and commercial painting are separated in the painting business for a variety of reasons such as:
Number of Employees:
Larger venues need more staff to finish the job on time. Painting tasks for apartment complexes, restaurants, and other commercial areas are handled by a commercial painting firm. They employ a large number of painters and can work around your schedule.

Residential painters don't require many workers to accomplish tasks. If the homeowner simply wants a handful of bedrooms redone, there's no need to send in a large painting crew. Residential painting projects are smaller, taking less time to be completed than commercial paint work.

Paint Quantity:
Large commercial buildings require a significant amount of paint. This is why commercial painting firms may utilise different equipment as compared to residential painting contractors. As they deal with large infrastructures, commercial painting is a lengthier process. The labour and paint expenses are higher for larger rooms. You are given an acceptable estimate based on the size of the surface and the space's specific requirements.

Experience:
Painting an entire warehouse with a team of workers calls for the services of a qualified commercial painting contractor. The painters should have the necessary experience to efficiently carry out the task. We advise company owners to seek out businesses who have expertise in painting commercial interiors.

Residential painters have worked with several homes and know how to take precautions while painting so that your furniture and other belongings are not affected. They have all tools required for the task, and are equipped to work in your house.

Availability:
Commercial painters are more likely to work around your schedule, which may include doing longer hours or weekends. Many companies like the fact that painting does not interfere with their working hours. Residential painters, on the other hand, usually work on weekdays during regular office hours.

Range of Services:
A firm that specialises in home interior painting will not be able to offer the same services as commercial painting companies. In addition to interior painting, most commercial painters may provide epoxy flooring installation, sandblasting, faux finishing, and electrostatic painting for a perfect finish.
What Set Us Apart In Terms Of Residential Painting Service In Melbourne?
When you choose The Paint Crew, you have access to:
Experienced staff

Professional painting service company

Customer-centric approach

Reliable services

Affordable rates
Residential painting services are the best way to add value to your home without implementing major changes. Whether you're simply attempting to liven up your living room or wish to paint the entire house, we have got you covered. An interior painting business will save you time, lessen the likelihood of obvious mistakes, and save your hard-earned money.
If you are on the lookout for a reliable residential painting service company in Melbourne, contact The Paint Crew today! You can call us on 1300 803 896 or email us at info@thepaintcrew.com.au to book a free quote or to talk to our team for any residential or commercial painting assistance.