Now is the right time to paint your house in Melbourne!
Rising of the real estate market is creating new growth opportunities for painting contractors in Melbourne. While numerous painting service providers are available in the city, Melbourne painter's review by customers plays an important role. Excellent work, good and on-time service defines painting services in Melbourne. While the competition is cut-throat with many players operating in the market, cheap painters in Melbourne offering quality work stand out.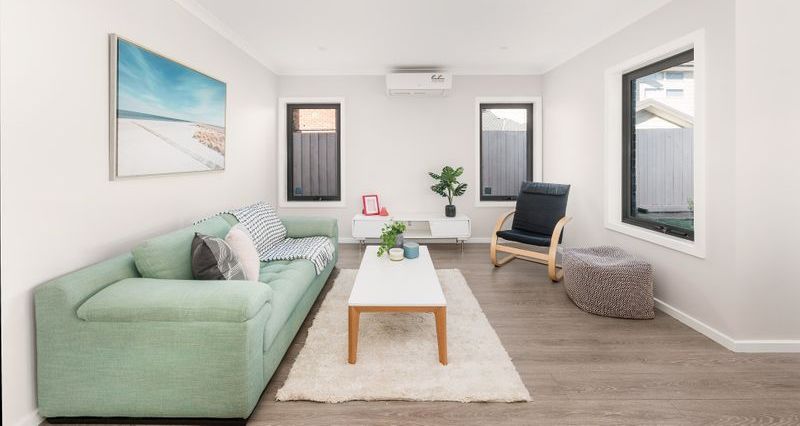 The Paint Crew is an Australian owned business that operates in the market in Melbourne. The Paint Crew is known for providing the most reliable painting services in Melbourne and surrounding areas. The team of experts working with The Paint Crew has a proven track record of providing high-quality services for more than 15 years. Painting is an art! One has to have a sense of colour, creativity, and imagination to provide the best work of art. The Paint Crew has all the creative artists in their team who offer best designs, and colour combinations based on their client requirements. We offer painting services for commercial spaces, residential properties, car park lining, body corporate and strata, and roof painting. In addition, we also undertake renovation, repainting, and new painting works for offices as well as residential properties of all types, sizes, and ages. Timber deck restoration, interior, and exterior painting makeovers and experience coloured consultation are some of the other services offeredby our company.
The Paint Crew has a maximum number of Melbourne painters review for its quality work. Durable work with the use of premium quality paints that stays longer and excellent finish with the use of brush and roller are the prime factors for which the company is appreciated on painters review Melbourne. In addition, The Paint Crew follows all the safety measures to avoid any mishaps. Furthermore, the company is insured to deal with accidental injuries at work.
Paints with a volatile organic compound (VOC) release gasses that are harmful to people as well for the environment. Being a responsible company, we use no VOC or Low VOC paints to control the damage to the environment. Reliable and excellent painting work at the most reasonable price is the USP of The Paint Crew team. We provide painting services all around Melbourne CBD and suburbs. So, if you are looking for a cheap painting service in Melbourne, The Paint Crew is just a call away. Ask for a free quotation today!